Kovai is also famous for foundry and automobile industries, manufacturing of textile industry equipment's, spares, motor pump sets, wet grinders and varied engineering goods and services. The development of Hydro electricity from the Pykara Falls in the 1930 led to a cotton boom in Coimbatore.
This is Also famous for Adiyogi Shiva Statue.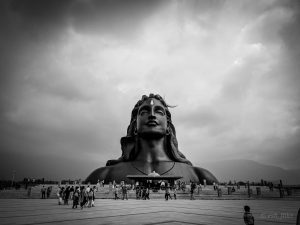 Surrounded by verdant green farms at the foothills of Velliangiri Mountains in the Western Ghats, Adiyogi Shiva Statue is the world's biggest bust statue dedicated to the celebrated Hindu deity Shiva, which is carved out of 500 tonnes of steel. Located in the Isha Yoga Complex in Coimbatore the sculpture stands tall at a height of 112 feet.