Effortless Round Trip Cab Booking with ST Tours and Travels
Planning a round trip journey should be effortless, and ST Tours and Travels makes it so with their "Effortless Round Trip Cab Booking" service.
Simplify Your Travel Planning
ST Tours and Travels takes pride in offering a straightforward and stress-free process for booking round trip cabs. With just a few clicks or a quick phone call, you can secure your cab for a smooth and enjoyable journey between Chennai and Pondicherry.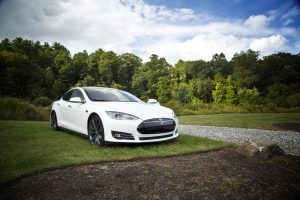 Punctuality and Affordability
The "Effortless Round Trip Cab Booking" service ensures punctuality and affordability. Their experienced drivers are well-versed in the route, guaranteeing a safe and timely arrival. Plus, their commitment to reasonable pricing means you get the best value for your money.
Embarking on a round trip can be an exciting endeavor, but the logistics of transportation often pose a challenge. ST Tours and Travels, a leading travel service provider, aims to simplify the entire process with their user-friendly platform, making round trip cab bookings an effortless experience. This comprehensive travel solution ensures convenience, comfort, and reliability for travelers seeking a stress-free journey.
The Seamless Booking Process
ST Tours and Travels has revolutionized the way individuals book round trip cabs. The online platform is designed to be user-friendly, allowing customers to navigate effortlessly through the booking process. Users can input their travel details, including the starting point, destination, date, and time, making the entire process quick and efficient.
The platform also offers the flexibility to choose the type of cab based on the traveler's preferences and requirements. Whether it's a compact sedan for a solo traveler or a spacious SUV for a family or group, ST Tours and Travels caters to diverse needs.
Flexible Options for Every Traveler
One notable feature of ST Tours and Travels is the flexibility it provides to customers. Travel plans can change, and the platform acknowledges this by offering options like hourly bookings, one-way trips, and customized routes. Whether it's a city tour, a day-long business meeting, or a weekend getaway, ST Tours and Travels ensures that the cab booking aligns seamlessly with the traveler's schedule.
Moreover, for those who prefer a more hands-on approach, the option to book a taxi on an hourly basis allows for greater flexibility during the journey. This feature is particularly beneficial for travelers who may have multiple stops or need the cab at their disposal throughout the day.
Professional Drivers and Well-Maintained Fleet
ST Tours and Travels takes pride in its commitment to providing professional drivers who are not only skilled behind the wheel but also knowledgeable about the routes and destinations. This ensures a safe and smooth journey, allowing passengers to relax and enjoy the ride.
The fleet of vehicles maintained by ST Tours and Travels is another standout feature. Regular maintenance checks and cleanliness protocols are strictly adhered to, ensuring that every traveler experiences a comfortable and hygienic journey. From sedans to SUVs, the diverse range of vehicles caters to different preferences, making it a suitable choice for both business and leisure travelers.
Cost-Effective Round Trip Solutions
While convenience and comfort are paramount, ST Tours and Travels understands the importance of cost-effectiveness. The platform offers competitive pricing for round trip cab bookings, making it an economical choice for various travel needs.
Group travel, in particular, becomes more affordable when the cost is divided among passengers. ST Tours and Travels encourages this by providing spacious vehicles that can accommodate larger groups comfortably. This approach not only makes the journey economical but also enhances the overall travel experience for groups.
Technology Integration for Real-Time Tracking
Incorporating modern technology, ST Tours and Travels ensures that travelers have access to real-time tracking of their booked cabs. This feature adds an extra layer of convenience, allowing passengers to monitor the cab's location, estimated time of arrival, and other relevant details.
Real-time tracking also contributes to safety, providing travelers with a sense of security during their journey. Additionally, this feature is beneficial for those planning tight schedules, as it allows them to plan their activities based on the cab's location and estimated arrival time.
Round Trip Cab Booking for Every Occasion
Whether it's a business trip, family vacation, or a special occasion, ST Tours and Travels caters to diverse travel needs. The platform's comprehensive services make it a go-to choice for individuals and organizations alike, seeking a reliable and hassle-free transportation solution for round trips.
For a seamless and enjoyable round trip experience, choose ST Tours and Travels. With "Effortless Round Trip Cab Booking," your journey is as memorable as your destination.
ST Tours and Travels emerges as a leading player in providing effortless round trip cab booking services. Their commitment to customer satisfaction, coupled with a seamless online platform, professional drivers, and a well-maintained fleet, ensures that travelers experience convenience and comfort at every step. As technology continues to shape the travel industry, ST Tours and Travels remains at the forefront, offering a comprehensive travel solution that caters to the evolving needs of modern-day travelers.