Your Travel Companion: Book Round Trip Cabs
When it comes to planning a trip, finding a trustworthy travel companion is key. ST Tours and Travels acts as your ideal travel companion with their "Book Round Trip Cabs."
Travel Made Easy
ST Tours and Travels understands that travel should be a memorable experience from start to finish. With their "Book Round Trip Cabs," you can embark on your journey with confidence. They offer both individual and group travel options, making it suitable for family trips, group outings, or solo adventures.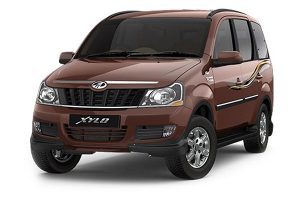 Comfort and Peace of Mind
Your travel experience is enhanced with ST Tours and Travels' professional drivers and well-maintained vehicles. Safety and comfort are their top priorities. You can relax, knowing that you're in good hands, as you explore Chennai and Pondicherry or any other destinations on your itinerary.
The Charm of Chennai to Pondicherry
Chennai to Pondicherry is a route that captures the essence of South India's cultural richness and scenic beauty. The coastal drive offers breathtaking views of the Bay of Bengal, quaint villages, and historic landmarks. Whether you're drawn to the vibrant city life of Chennai or the laid-back charm of Pondicherry, this route has something for every traveler.
The Importance of a Reliable Travel Service
Before delving into the details of booking round trip cabs, it's crucial to understand the significance of a reliable travel service. Your journey's success hinges on the dependability, professionalism, and quality of the transportation you choose. This is where the convenience of round trip cab bookings comes into play.
Seamless Booking Process for Round Trip Cabs
Booking a round trip cab from Chennai to Pondicherry is made effortless with leading travel service providers. A quick online search for "Chennai to Pondicherry cab" will yield results that allow you to book your cab in a matter of minutes. Choose a reputable service with a user-friendly interface, enter your travel details, and select your preferred cab type – it's as simple as that.
Opting for round trip bookings ensures that your transportation needs are taken care of for the entire journey, providing peace of mind and allowing you to focus on enjoying your trip.
The Advantages of Round Trip Cab Bookings
Cost-Effectiveness:
One of the primary advantages of booking a round trip cab is cost-effectiveness. Service providers often offer discounted rates for round trip bookings, making it a more economical choice compared to booking two separate one-way trips. This is particularly beneficial for travelers looking to make the most of their budget without compromising on comfort.
Convenience and Time-Saving:
Round trip cab bookings eliminate the need to go through the booking process twice. Once you've finalized your travel plans, you can secure your transportation for the entire journey in one go. This not only saves time but also ensures that your travel plans are seamless and well-coordinated.
Comfort and Reliability:
Traveling from Chennai to Pondicherry involves a road trip that can take several hours. Choosing a round trip cab ensures that you have a comfortable and reliable mode of transportation for the duration of your stay. Professional drivers, well-maintained vehicles, and timely services contribute to a stress-free travel experience.
Flexibility:
Round trip cab bookings offer flexibility, allowing you to customize your travel itinerary. Whether you want to make stops along the way for sightseeing or need the cab at your disposal during your stay in Pondicherry, this option provides the flexibility to tailor your journey according to your preferences.
Chennai to Pondicherry Cab: A Popular Choice
When it comes to traveling from Chennai to Pondicherry, opting for a cab is a popular choice among both locals and tourists. The scenic drive along the East Coast Road (ECR) is a memorable experience, and having a dedicated cab adds to the overall enjoyment of the journey. With the keywords "Chennai to Pondicherry cab" in mind, let's explore why this mode of transportation is preferred.
Comfortable Journey:
The road trip from Chennai to Pondicherry offers picturesque landscapes, and a comfortable journey enhances the overall experience. Cabs provide a relaxed and convenient mode of travel, allowing passengers to enjoy the scenery without the hassle of driving.
Door-to-Door Service:
Cabs offer door-to-door service, ensuring that you are picked up from your desired location in Chennai and dropped off at your chosen destination in Pondicherry. This eliminates the need for additional modes of transportation, making the journey more convenient and efficient.
Professional Drivers:
When you book a cab for the Chennai to Pondicherry route, you benefit from the expertise of professional drivers. These drivers are not only skilled at navigating the roads but also knowledgeable about the best routes, ensuring a smooth and safe journey.
Customized Travel Plans:
Whether you're traveling for leisure or business, a cab allows you to customize your travel plans. Make stops along the way, explore nearby attractions, or stick to a tight schedule – the choice is yours. This level of flexibility is especially valuable for those looking to make the most of their trip.
Section 6: Choosing the Right Service Provider
Reputation and Reviews:
When booking a round trip cab, it's essential to choose a reputable service provider. Look for companies with a positive reputation and read customer reviews to gauge the experiences of other travelers. A reliable service provider ensures that your journey is smooth and enjoyable.
Fleet Variety:
The right service provider should offer a variety of cab options to cater to different preferences and group sizes. Whether you're traveling solo, with family, or in a group, having a diverse fleet ensures that you can choose the most suitable cab for your journey.
Safety Measures:
Prioritize safety when choosing a cab service. Ensure that the service provider adheres to safety protocols, conducts regular vehicle maintenance, and employs professional drivers with a strong emphasis on passenger safety.
Transparent Pricing:
Transparent pricing is crucial to avoid any last-minute surprises. Choose a service provider that provides clear information about the fare structure, additional charges (if any), and any discounts applicable for round trip bookings.
Making the Most of Your Trip to Pondicherry
Explore the French Quarters:
Pondicherry, with its French influence, is known for its charming French Quarters. Stroll through the picturesque streets, admire the colonial architecture, and explore boutiques and cafes that exude a European charm.
Visit Auroville:
Auroville, the experimental township, is a must-visit destination near Pondicherry. Explore the Matrimandir, participate in meditation sessions, and immerse yourself in the unique and serene atmosphere of this spiritual community.
Relax on Promenade Beach:
Pondicherry boasts beautiful beaches, and Promenade Beach is a favorite among locals and tourists alike. Take a leisurely walk along the promenade, enjoy the sea breeze, and witness mesmerizing sunsets.
Indulge in Local Cuisine:
Pondicherry is a food lover's paradise with a diverse culinary scene. Don't miss the opportunity to savor local delicacies, including French-inspired pastries, South Indian dosas, and seafood specialties.
Chennai to Pondicherry Cab fare
In conclusion, booking a round trip cab from Chennai to Pondicherry is a travel decision that combines convenience, comfort, and flexibility. As highlighted throughout this article, the advantages of such bookings are numerous – from cost-effectiveness to seamless travel planning. With a focus on the keywords "Chennai to Pondicherry cab," travelers can ensure that their journey is not only well-organized but also enjoyable, allowing them to make the most of their time exploring the vibrant culture and scenic beauty of these South Indian destinations. Choose a reliable service provider, plan your itinerary, and embark on a memorable road trip with the assurance of a comfortable and hassle-free journey.
Choose "Book Round Trip Cabs" with ST Tours and Travels for your next adventure. You'll have a reliable and trustworthy travel companion throughout your journey.